The Essential Guide


If you are starting in the pursuit of an acting career or if you have been around for a while, but you don't feel things are entirely taking off this guide is for you.
I'm often asked by beginners and seasoned actors alike the questions: how to get ahead, how do I get to the next level, if they are a beginner they want their first role, if they've had a few parts in shorts or web series, they want to be on an Indie feature. If they have been in a few Indie films, they want to work with a name director. And so it goes. Beginners ask me how do they get an agent; more established actors often feel they need to find a more suitable agent to help them to move on to the next stage.
The most obvious questions are about how to get work and how to get noticed. Sometimes there is anxiety and an overall feeling that it is all too much. That there's a long, tough road ahead in the path towards success in acting. The sense of hopelessness is always at bay when they don't feel they have the right support and guidance when they feel there is not enough work and too much competition. Nothing is further from the truth.
Know this;
"You have no competition when you learn to leverage your uniqueness fully"
I want to start by correcting the two questions above. If you want to achieve fulfilment in this industry instead of asking: How do I get work? Ask, How do I get the job I want? Instead of asking: how do I get noticed? The question should be, How do I get seen by the people who matter to me?
Of course, before you get to work to find the answers you need to know a) What is the work you want b) Who are the people you want to notice you. You need to be laser-focused and crystal clear about those two things.
For many years I struggle with the concept of 'making it" in the industry. I couldn't escape the feeling that those who made it big were "lucky", select, more loved by God, more extraordinary than me. Better than me in any way imaginable. It wasn't until I was sitting at the other side of the camera, auditioning Actors to star in my films, that I realised that all those preconceived ideas are false.
"All you need to 'make it' as big as you want is 'correct guidance' knowledge is power."
I'm now in the works with my first feature film "Montana Mischief", and it's going amazing.
In your life, there is room for everyone who believes in themselves to fulfil their every dream, especially there is a lot of room for you. There's no secret sauce or special people born with the "star". What you need to achieve anything you want is dull, boring and straightforward: Belief, followed by the correct/smart action. Your belief needs to be fuelled by the right mindset. And to know the proper steps to take, you need knowledge and guidance.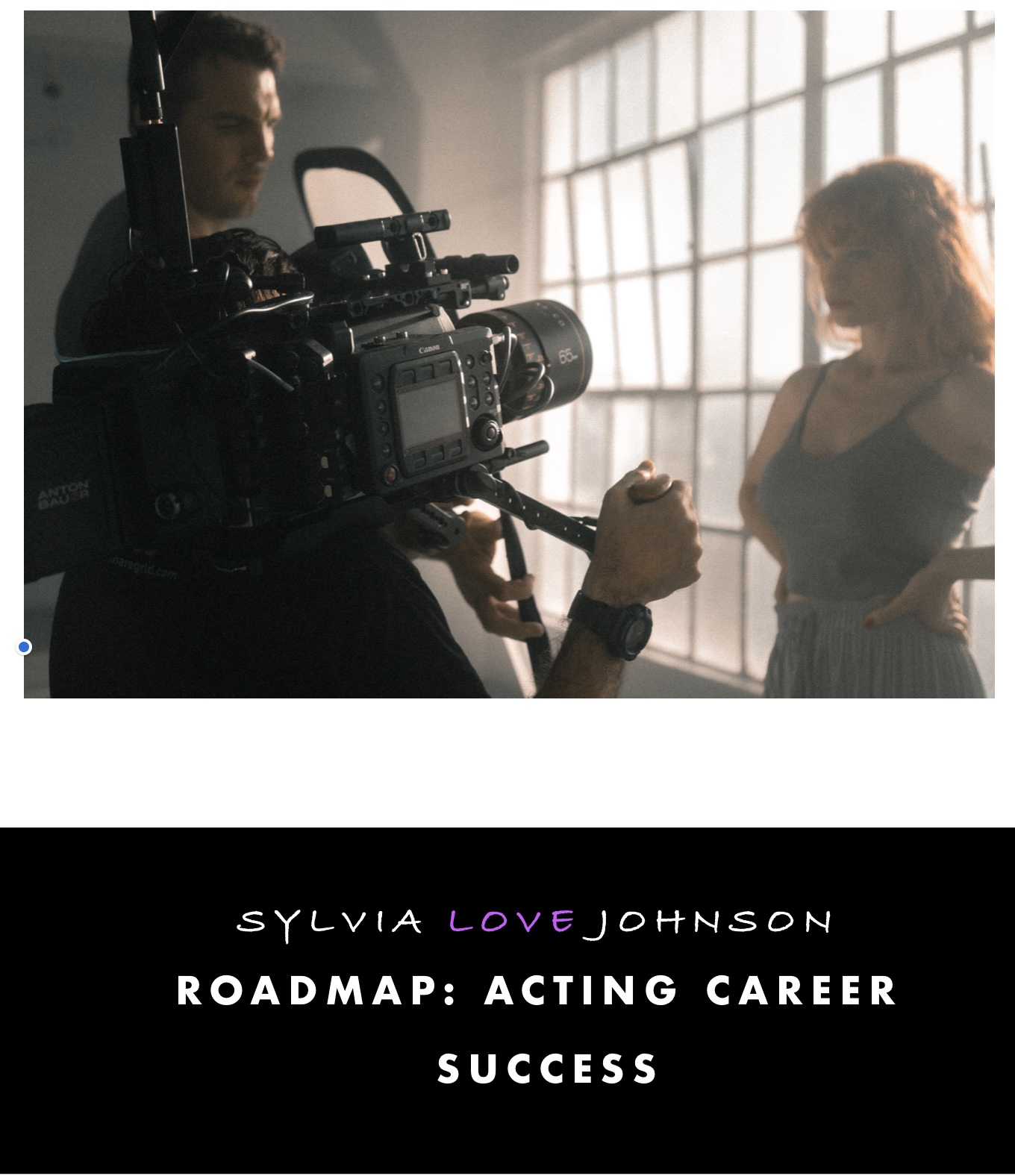 Download the full Report here

Take a look at these stats
Above is just about what is new — the OnDemand video streaming revolution and the increasing number of filmmakers.
But I could also mention the 57,000 film and video production companies there are globally and the $87B in revenue. Or the 27,831 television channels across the world. Or the 3.5 Million established Indie Filmmakers.
These figures are to give you perspective. However, you don't need 3 million filmmakers to reach your career goals. One filmmaker is enough if you believe in your future as an actor if you don't think you can multiply the figures above x10 and still, there will be of no use to you.
You need to have a clear path drawn out with the correct approach for you. Your plan must be based on who you are and what you want. Most importantly, your strategy needs to have your uniqueness at its core. Starting with your unique desires, vision and purpose and following with your unique skills, abilities and ideas. That's much easier than it seems because no one else in this world can be you.
Knowing that you can get what you want is a big part
Sheer faith in yourself is a central part of the game. It is how the system works. It is geared into the DNA of humanity, and there is no escaping it. You wouldn't expect your heart to work any differently to beating none stop and pumping the blood that runs through your veins. That's the way it works. Period. Creating the life you want is about seeing it first in your mind feeling it in your heart. Believing that is already yours. That is the way it works. Anything you want to see in the outside of your life needs to be a reality within you in the inside first. That's the way everything is created.
Following the guidance, direction, and getting help is fundamental.
For a long time, I run by the belief that I had to do it all by myself; no one was going to help me ever, full stop.
Nothing can be further from the truth, and nothing can slow more your success than that kind of thinking. I speak from experience. Everyone successful can point out to the people who helped them at different stages of their journey and who continue to help them now no matter their level of success.
"With no help there is no way"
Our friends, family, teachers, investors, bank managers a coach, fans, partners, collaborators, staff members, assistants and the list goes on. We are not supposed to do anything alone. This is also geared into the DNA of humans.
Form partnerships, build relationships, share skills, provide value, invest on people who can help you advanced, invest on your self via education and training, join groups, give of your time and attention to help others to find help too.
Reach out for help, be it in the form of advice, direction, or by reading books or paying for coaching. Seek out introductions. Reach out for investment by creating and proposing valuable projects. Get involved with influencers, offer value to your fans. Ask for help all the time at all stages throughout your career. Be open to receiving support, to be guided, to be lead. Learn to follow on the footsteps of others who made it and who you admire.
Treasure your uniqueness
"Do what you want to do."
Run a reality check: what do you want and how do you get it. Be creative and joyous about it. Don't ever do anything that doesn't feel right. Instead, trust your instincts and follow your inner guidance. Avoid being a part of the masses; Don't do anything because every else is doing. Don't apply to jobs in autopilot. Don't try everything for the sake of it. Everything doesn't go. Define what your specific career goal is and stick to that. Mass submissions to anything and anyone will not work.
"Always look at your next move from the perspective of what your mission is and what your calling is."
Go to all the auditions you want but have a strong why for each of them.
Paying your bills shouldn't be the only reason why you apply for an acting job. Especially not if you are pursuing a fulfilling career and looking at the bigger picture. Each part you go for needs to fit in with your end game. Do your research beforehand. Visualise how the job you are applying for will help you fulfil your dreams. Prioritise the auditions that directly link you with your career vision. Go after those jobs fearlessly. When you start looking for work in a heart-driven and purposeful manner, you will start getting those jobs consistently. Those jobs are aligned with you. You created them within you first, and you already got them before you applied.
Getting an Agent
The main thing when looking for an Agent is to find the right Agent for you and to stand out from the crowd; it's your job to powerfully and consistently lead your desired Agent to you
"An agent will put you in their books when they believe in your talent or craft. They find you likeable. They can market your look and talent."
"Send good demo reels that showcase your uniqueness."
Show the momentum you are building, how you are moving forward on to great things.
"Show off."
Do not play down your achievements. Showing how great you are doing proves to the Agent that you are likely to get as far as you want. When presenting yourself to Agents lead with your highlights. Talk about your accomplishments, your firm beliefs about who you are. Talk about how significant your contribution to this industry is or can be.
If you are starting and you haven't got accomplishments, then you must forget the Agent for now and focus on getting work.
"Always seek work that is aligned with your bigger picture."
Brand yourself
Begin thinking of yourself as a niche brand — an artist who presents themselves as a complete package. See your acting career as a business. Every business has a specific market. Your goal is to make the Agent, the casting director or the producer on your shortlist feel like you selected them, uniquely and especially to start a partnership, with them and them alone because you have what their need to advance in their career.
Reverse engineer to get the roles you want
Do your research. For instance, say you want a role in a Netflix series. Go to IMDB type in the name of the series, then search for an actor that has the role type/level you want. Click on their profile find out who they are represented by, add that Agent to your shortlist of Agent to contact. Do your research about the Agent, learn everything you can about them. When you make contact with them, they need to know and feel that you have been looking to work with them specially.
Meanwhile find out who is the casting director for that series, again do your research so that you learn how to get on that Casting Director's radar. Be creative; be you. No one will have the same ideas you have. Notice that I have mentioned the word shortlist a few times, you need a shortlist of people you want to form partnerships with.
"When you look at achieving your goals from a leveraging your uniqueness standpoint, your possibilities are infinite."
"Trust your journey, most importantly trust the uniqueness of your journey."
Have Great Headshots
Take as many professional pictures as you can regularly. Create a simple Actor's website with your name as the domain. Include your contact details, your showreel and social media links. Get as many professional headshots done as often as possible to add to your website, be sure to share on Twitter and Instagram from your website consistently. You don't always have to pay enormous amounts of money to get professional photos done. You can seek to collaborate with new up and coming photographers, photography students, make up artists and even new fashion designers.
Don't use Fake Showreels
Fake Showreels are a BIG NO for me. Fake showreels are shallow quality pieces artistically speaking, and they let you down as an artist. It is not possible to show off your talent and acting skills when you are shooting a fake scene portraying a phoney character. You haven't worked on building the character. There's no real story. Your acting is vague and aimless. What you are doing is no cinema. It's pointless and fake. Instead, if you don't have real acting work to showcase; a short film, a theatre play or a feature, then do well-known monologues extracted from authentic epic pieces of cinematic art, and legendary theatre plays.
"Let the best roles ever written showcase your talent."
While you master some of the most compelling characters, study and learn the pieces, record yourself doing the different monologues that showcase a varied selection of parts, do it in different sets and wearing different clothing to suit each mood. Then make an edit with glimpses of a recompilation of all your best moments. Or showcase your very best full monologue. Make your showreels impacting. Snappy, short and sweet. Show off your best features. A moving moment from a reaction of disappointment, a second of wordless shock or a silent tear rolling down your cheek can cause a more significant impact than a large scene with over the top action or emotion and many words.




A passionate Acting Masterclass for All levels that will transform your Actor's lifestyle with fitness, inspiration, emotional freedom and Acting Craft Mastery. Enrol Today

Create a Plan
A plan can start with a vision. It can begin with a dream. Sometimes it starts with a promise. One of the most important things about your career plan is that it must be clear. Your project must have a clear point A to point B. And an idea, even if a vague one, of the stops in between. It's ok if you don't know the exact journey yet. It's normal not to know the exact "how to get there", embrace it.
Embrace it in the same way you would embrace a journey to a place you have never been before. You have a map for directions, and you follow that. It doesn't matter if you don't see the destination while you are driving there. You keep going even if you don't know what lies ahead in the journey as long as you see the road ahead and as long as you know where you are going you know you will get there.
The second most important thing about having a plan is sticking with it. Visualise it. Feel it. Live it in your head and your dreams. Stick with it for dear life no matter what. Your plan is likely to expand, improve, grow, change for the better, as you shape your journey while you learn the path, while you narrow it down to a step by step process. Your plan is organic; it transforms as you transform. Keep it alive
Build a Following
Look after your audience, and they will look after you. Whatever you are passionate about being sure to share it often in social media with your followers. Use as many platforms as you like but focus your efforts on growing just one. Be present as much as possible. Let your audience know you and your following grow.
Follow my 7 Steps Roadmap to Acting Career Success
These seven steps are my Bible. Remember to do this so you can work on creating your unique and specific roadmap to acting career success.
Step 0- Believe — this is a Must. -You must believe that you are worthy of anything you desire.
Step 1 — Get Clarity — Your mission in life as an Actor and your Why.
Step 2 — Get Focused- Your laser-focused Specific Goals.
Step 3 — Get Savvy- The main problem in this industry is that no one tells you how to become successful. It's like the best well kept secret mystery on the planet; the reason being is that there is no secret. You need to become savvy in following the steps necessary for your success. Your actions will be different from someone else's.
Step 4 — Be active — Embrace new activity. Once you know your goals and you have established the steps you need to take you to learn to take a different approach in everything you do. Your approach is unique. You will need your path to accommodate your vision.
Step 5 — Consciously Grow your Network — You learn to grow your Film and Entertainment Industry network purposefully in a way that serves you.
Step 6- Be, Learn to be at and learn to create the Right Place and the Right Time. When you put all the above together, then you will have learnt to create the "Right Place and the Right time" On Demand.
Find Student Film Projects
If you are starting and you have little or no credits get in as many student projects as you can. You can do this by calling the Filmmaking Department at different Universities, and leaving your details volunteering to collaborate as an actor. You can put your details at Universities pinboards. You can choose to network with the student filmmakers by attending their screenings. Follow new up and coming filmmakers via attending their evens. There are countless ways you can connect to collaborate and get credits in return.

Continue Honing your Craft
There is nothing sweeter than to commit to your passion fully and know that you are on the path to Mastery. A commitment to honing your craft is crucial to your fulfilment in acting. You don't need ever to stop taking acting classes or individual and focused on assistant coaching. The world's greatest and most famous actors always work with acting coaches.
I feel incredibly privileged to be working with a group of amazing professional actors who are committed to being the best at what they do by reaching the highest levels of Mastery and always wanting more. I'm blessed to be in a position to help them. It is a delight to be a part of their creations.
Know thy Monologues
Learning a variety of monologues helps shape you as an actor. Giving you a wide range of roles and character types to master to add to your repertoire and to make you genuinely versatile in a way that you can prove your versatility at any given point and astonish casting directors, filmmakers and producers. An actor grows, develops and improves with every single role they work on. Each new character brings you to a higher level of expertise; this is the beauty of acting: there is always another level.
Get an Acting Career Coach
An Acting career coach can help you get a clear picture of how to get where you want to get faster as well as offering you continued guidance and support throughout your career journey.
The one thing that makes it very hard in the industry is a lack of overall guidance based organised support for talent.
Your coach can help you make sure you never lose sight of your self-worth and accomplishments. Help you view the challenges of this trade with perspective and without baggage. They can help you stop procrastinating, and self-sabotaging get stuff done step by step and stop giving in to fear. They can give you advice when making career decisions, ensuring that you are honouring your most real self, enjoying your journey in the most authentic manner — creating balance, joy and fulfilment. With a coach, you can learn to eliminate overwhelm by putting into place simple systems to help you with your planning, productivity, and efficiency. A coach will teach you to master goal setting that leads to the results you want.
"I help my acting career coaching clients to master their goals from a place of faith, power, freedom, comfort, serenity and joy."
You can learn to gain momentum and maintain it steadily. A coach will help you banish negativity and self -doubt. Increase your positivity and happiness. Start trusting your journey and your choices. I teach my students the subtle power of living authentically by faith and from your heart guided by source creation.
"A coach will help you with staying committed on track and in motion."
Join a MasterMind
A MasterMind is a group of people who mean business. They join forces bringing to the table their talent, resources and all they have to give and they put together to fulfil a project or several projects over time. With the laser-focused aim to massively succeed as a group and each one of them as individuals while growing and achieving higher and higher levels of Mastery on their field. Some MasterMinds are Coach based were the main focus might be the development of a joint project, but most important, it is the development and growth of each individual separately. This method is more convenient when the group's skills and abilities put together are not self-sufficient for the development of a given project.
You can apply to join my mastermind group here.
Your Dream 100
This point is more evident and accessible than it seems. Write a list of 100 people you want to work with and start building a relationship with them today.
---
Sylvia Love Johnson is a Vivid Dreamer, Inspirational Writer, 7th art lover, Filmmaker, Writer, Award-winning film Producer, Award-winning Entrepreneur. Actor, Acting Coach, Method Acting Tutor.


Sylvia is helping actors across the world take control of their careers. Join her Acting Career Coach Online School for Monologue Mastery, Method Acting, Actor Mind Set Mastery and Audition Prepping kits and tips.
---